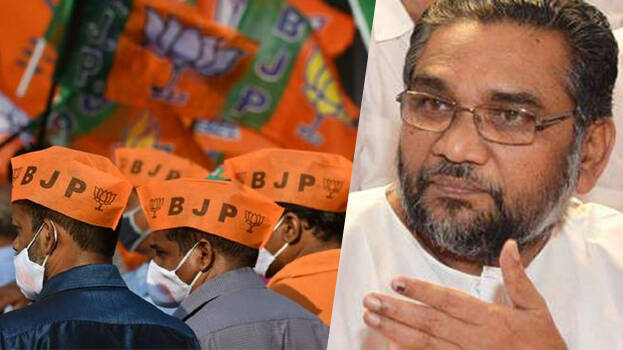 THIRUVANANTHAPURAM: Dr KS Radhakrishnan, who was the BJP candidate in Tripunithura constituency said that the BJP votes went to the UDF there. "The BJP has lost a significant number of votes this time around. Babu got these votes", he said.
Radhakrishnan demanded that the BJP district leadership answer how this went to the UDF.
Radhakrishnan's revelation comes amid allegations of vote-trading between the UDF and the BJP in the state. In Tripunithura, where there was a close contest, Babu won with a majority of less than a thousand votes. Allegations of vote-trading surfaced shortly after the election results came out. But many assessed it only as an accusation from the left camp.
Chief Minister Pinarayi Vijayan had also alleged vote-buying in the state. "Vote trading took place in Kundara and Perumbavoor. In Tripunithura, the UDF won with a majority of 900 votes. Here the BJP had 6037 votes less. In some places the UDF won and in some places the LDF lost because of vote-trading. The UDF's victory in Chalakudy, Kovalam, Pala and Kaduthuruthy constituencies was due to vote-trading with the BJP", the CM alleged.
He said the BJP had lost more than 8000 votes in Wamanapuram.
"Had the vote-trading not taken place, the UDF would have collapsed even more. Even before the counting, we saw the UDF showing great confidence that they would win here. This confidence was created by trading", the CM said.
The CM also alleged that the UDF was able to buy large number of BJP votes through this trade.