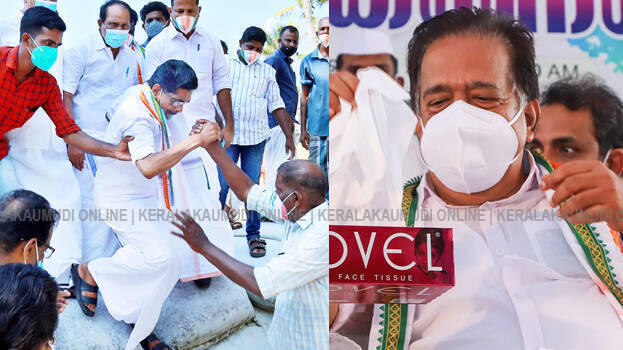 THIRUVANANTHAPURAM: Mullapallly Ramachandran is likely to resign from the president post of KPCC. The decision will be declared after convening the political affairs meet. Mullapally's resignation comes after Congress workers and sympathisers have demanded him to step down in social media and in other public platforms. Currently, he is facing questions from multiple corners on the negligible organisational strength of the party.
The national leadership has also asked Mullapally to resign taking responsibility for the defeat. The high command has decided to take further action only after Mullapally's resignation. Oommen Chandy and Chennithala have advised Mullapally to tender resignation after convening the political affairs meet. Last day all the three senior leaders evaluated the causes for the defeat at the cantonment house.
The high command will decide who should become the KPCC president following Mullapally's exit. Earlier the high command was interested to appoint K Sudhkaran as president of KPCC if Mullapally had entered into the poll fray. Sudhakaran has not lashed out at the KPCC leadership as the chances for him to get the party's top post is still higher.
Who will become the opposition leader?
If Sudhakaran who is an I group leader becomes KPCC president, then A group leaders might raise claim for the post of opposition leader. But it remains to be seen, whether the high command will again pay heed to the destructive group politics in state Congress. 'I' group have a majority in the parliamentary party. Among the MLAs who have won this time, 10 are from the A group and 12 belongs to the I group. 'I' group have proposed V D Sateeshan for the post of opposition leader whereas the names of Thiruvanchoor and P T Thomas are being heard for the post from the 'A'
group.
Meanwhile, the 'I' group leaders hold the view that Chennithala need not resign from the post of opposition leader. The group has also opposed his demand to resign. The group complains that as opposition leader Chennithala has put out a good show but he didn't get the support of the party. High command will also decide on Chennithala's continuation as the opposition leader.