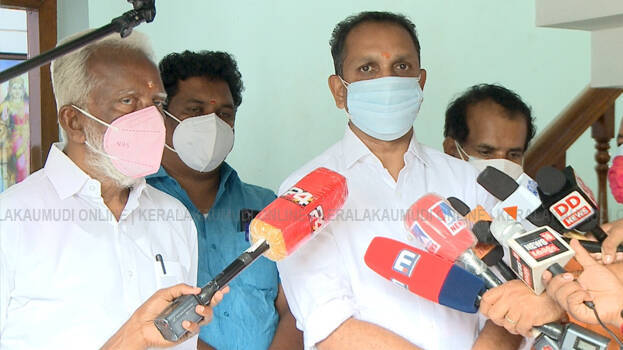 THIRUVANANTHAPURAM: In addition to closing account in Kerala, the fall in the vote percentage has shocked the BJP state and national leaderships. The party has decided to form an enquiry panel to examine how this happened. The BJP's vote percentage has fallen to 12.5 from the 15.01% and a seat garnered in the last assembly elections.
The leadership has decided to fix the election panel members to review the poll debacle. In addition to how they lost their sitting seat Nemom, a detailed examination from the booth level on defeats in A class constituencies including the constituency contested by the state chief will be conducted.
Chief Minister Pinarayi Vijayan's strong criticism towards them in yesterday's press meet has forced the party to be on the defensive. The state leadership of the party is on the defensive beyond words. Leaders who were accustomed to pointing to an increase in the percentage of votes when asked for a normal number of seats and holding on to it, could not do so this time around.
It remains to be seen how Krishnadas and Sobha Surendran, who suffered heavy blow in the elections will react against the leadership. The BJP is relieved to have secured second position in Attingal constituency, the Red Fort in Thiruvananthapuram. The party has got more than 10,000 votes than last time.
B B Gopakumar managed to garner more than 8,000 votes in Chathanur than last time in. Although K Surendran secured more than 10,000 votes, he came second with 700 votes in Manjeswaram. Kasargod retained the second position with 6,000 votes less.
The leadership assessed that the BJP got a relief only in Palakkad. When E Sreedharan got 10,000 votes more in Palakkad, C Krishna Kumar secured 4,000 votes more in Malampuzha. The second position in these nine constituencies is not giving any relief to the BJP.