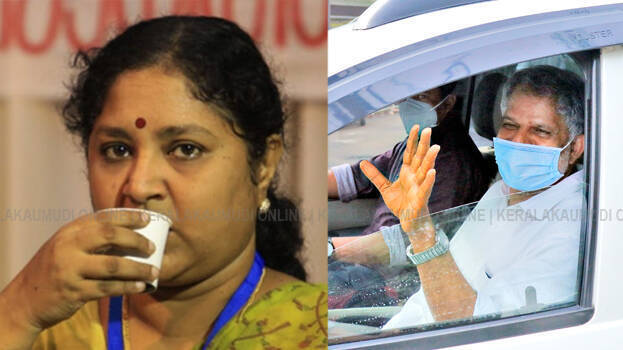 THIRUVANANTHAPURAM: There are indications that R Bindu, the LDF candidate who win from Irinjalakuda after a tight contest, and wife of A Vijayaraghavan, will get a ministerial berth. When talks are going on in the CPM on whether a ministerial berth should be given to K K Shailaja again, Bindu's name is actively considered along with Veena George.
The party gave A Vijayaraghavan an opportunity that no other CPM leader has ever obtained. He is holding two important posts-- LDF convener post and acting secretary of the party. Along with that, considering his wife to the cabinet will lead to protests within the CPM itself. As part of overcoming this, the leadership will consider removing Vijayaraghavan from the post of state secretary.
If such a situation arises, the post of state secretary may reach E P Jayarajan, who did not get a chance in the elections. The party has entrusted Kodiyeri Bakrishnan to hold talks with constituent parties in connection with the cabinet formation. This hints that Kodiyeri will return to the post of state secretary. Kodiyeri had earlier asserted that he would return to the post when his health recovers.
There are rumors that Bindu, who was the principal of Kerala Varma College in, Thrissur, may be given higher education department. K T Jaleel who handled the department in Pinarayi 's first cabinet, had faced criticisms.
Bindu defeated UDF's Thomas Unniyadan for a majority of more than 6000 votes. A triangular contest was seen here with the entry of former DGP Jacob Thomas as NDA candidate.
Thomas Unniyadan had won thrice in the constituency between 2001 to 2011.