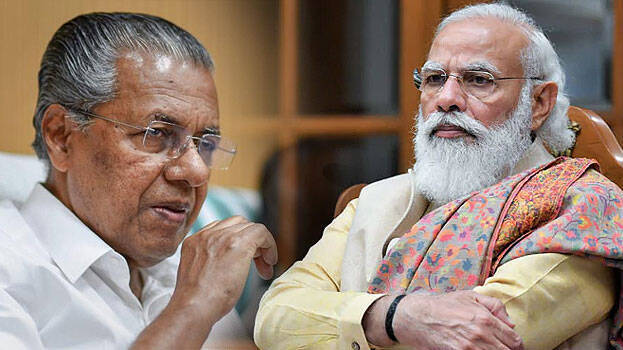 THIRUVANANTHAPURAM: Chief Minister Pinarayi Vijayan has reiterated that the state government is making maximum efforts to make the COVID vaccine available to the people. While stating that the vaccine is usually made available by the central government, Vijayan added that the state government has however decided to buy the vaccine in line with the Centre's policy on vaccinating people over 18 years of age.

The problem the state was now facing was non-availability of vaccines.The Centre should either be prepared to give free vaccines to those over 45 years of age or ensure adequate supply of vaccines to enable the states to procure them, the chief minister said.
Though the state had so far received 73,38,860 doses of vaccine from the centre, it could vaccinatemore people as from each vial vaccines were used carefully.
"Each Covid vaccine vial contains up to ten doses and one additional dose to factor in wastage.We received 73,38,860 doses from the Central Government and we could use it for 74,26,164 doses," he said.
"We were able to give the extra dose as well.These figures show that we have already provided more than what the central government had given. We were able to deliver the vaccine with such care, thanks to the ingenuity of the healthcare workers, especially nurses."
The CM also complimented the healthcare workers for the achievement during this crisis.
Kerala was one among the few states that reported zero Covid vaccine wastage.