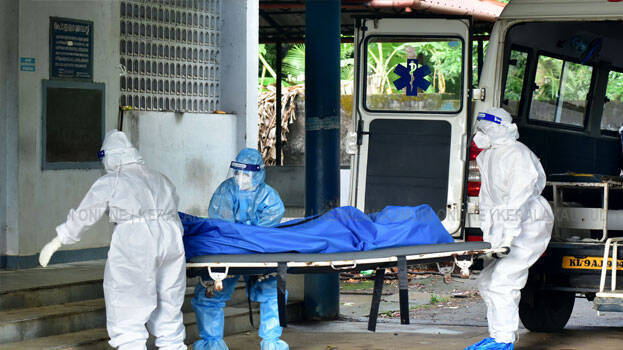 ​​​​​THIRUVANANTHAPURAM: Following the steep hike in Covid deaths in Kerala, the crematoriums in the state are getting filled with dead bodies. If one needs to cremate the body of their dear ones at Shanthi Kavadam in Thiruvananthapuram, then the booking is essential and they need to wait for their turn. As of now, the dead bodies reaching Shanthi Kavadam have doubled. The steep hike in the number of dead bodies has increased the concerns among the staff at Shanthi Kavadam.
Authorities say that a steep hike was witnessed in the number of dead bodies reaching Chandra Nagar crematorium in Palakkad. About 10 dead bodies are being cremated in the electrical crematorium per day. The authorities also said that due to the rush they are forced to exclude those dead bodies which do not have Covid 19.
In Kozhikode, 15 dead bodies are reaching the crematoriums every day. In the west hill crematorium at Kozhikode, 17 dead bodies are cremated on a daily basis. As of now, there are no large scale crematoriums in Kozhikode and Thrissur therefore authorities say if the crisis aggravates to further proportions then enough room may not be available to cremate the bodies.