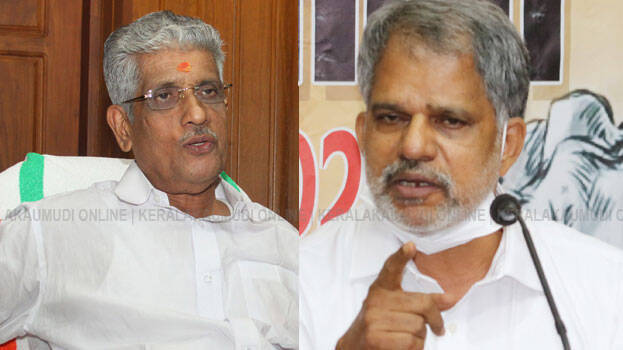 THIRUVANANTHAPURAM: The CPM came down heavily on NSS general secretary G Sukumaran Nair again. In an article in CPM's mouthpiece Deshabhimani, the party's acting secretary A Vijayaraghavan alleged that G Sukumaran Nair joined hands with the Congress and the BJP in hatching conspiracy to topple the government.
The article said that he made public statements to give a communal dimension to the coup attempt against the government. According to A Vijayaraghavan, the LDF's electoral victory will give impetus to the fight against communal polarization.
The chief minister had earlier criticized Sukumaran Nair's remarks made on the election day. However, the NSS said they are not against the LDF and that his statement was twisted. The Congress and the BJP leaders came forward in support of Nair.