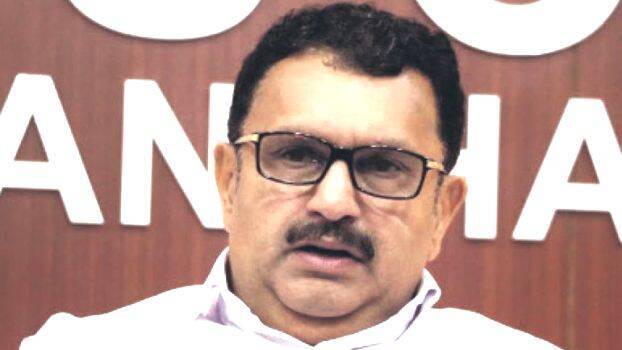 THIRUVANANTHAPURAM: Congress leader K Muraleedharan MP has pointed out that the votes of Ezhavas and other backward classes went to the LDF as it appeared that the UDF had ignored the backward classes during its candidate selection. Muraleedharan made this criticism during the KPCC Political Affairs Meeting on Friday.
While the LDF had fielded Ezhavas in Vattiyoorkavu, Varkala, and Kazhakkoottam constituencies in the capital district, the UDF had fielded only one Ezhava candidate in the district-Dr SS Lal in Kazhakoottam. Though Dr. Lal was a famous doctor, the UDF was not able to take full advantage of it, Muraleedharan said. "It is a fact that our party did not give due consideration to the Ezhava community. Even though Kerala Kaumudi had been pointing this out since the local body elections, we ignored it. It created ripples even among the Ezhava families in the Malabar region," he said.
Muraleedharan urged that the Congress leaders should not act in a way that can drain the morale of the party workers. "It is the responsibility of the leaders to impart energy to the party workers and motivate them when they feel tired. Otherwise, a large section of party workers will move to the BJP. The party suffered a huge defeat. We can still make a comeback through timely reforms. Nothing will happen to the Congress even if it remains as the opposition in Kerala for 20 years," he added. UDF Convener MM Hassan criticized that there were shortcomings in ensuring adequate representation of all sections in the UDF. Many, including Samastha, had pointed out that the Muslim representation had declined within Congress, Hassan added.