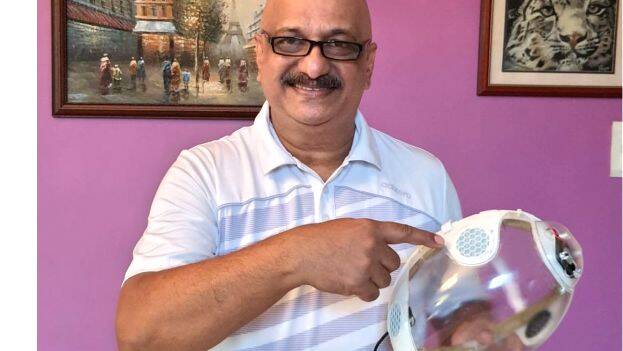 KOCHI: Here is a the face shield with which drinks can be consumed with a straw without removing it. Fresh air constantly flows inside through battery charge. There is a special ventilation to exhale air as well.
The plastic face shield is designed by Malayalee engineer and management expert Philip Daniel. He also received a patent for the 'Daniels Face Shield'. The notification was received from the Indian Patent Office on the 26th.
Philip Daniel hails from Aranmula and lives in Kochi. He holds a degree in Mechanical Engineering and Management. Has worked in the automobile industry for over 35 years and as a Management Consultant for over 10 years.
Philip Daniel told Kerala Kaumudi that the aim was to address the shortcomings of the existing face shield and mask. Along with the general public, patients, doctors, other health workers, police officers and those in fields with mandatory face recognition will also benefit.
Face shield features
1. Non-allergenic medical grade plastic is used for construction. Weight less than 200 grams
2. Battery-powered air exchange system to allow fresh air to flow into the mask. Four filters
3. Germs do not enter from the outside. If the patient wears it, the germs will not go out with the exhaled air
4. Can be charged like a mobile when used for a long time. Along with the battery pack for this
5. Convenience of eating liquid food with a straw without changing the face shield. Convenient for patients