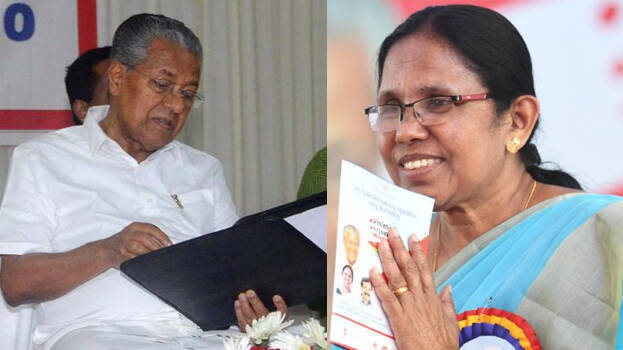 THIRUVANANTHAPURAM: A recent report claimed that there is a planned move against minister KK Shailaja within the CPM. A Malayalam media has reported that a group of party members from Kannur is trying to remove KK Shailaja from the post of Health Minister. However, no official response was made regarding the issue.
The move against Shailaja can be seen as a continuation of the earlier tug-of-war over her candidature in the Mattannur seat. The overwhelming victory in the elections is a testament to the widely accepted implementation of the two-term rule for Assembly elections. According to a central committee member, all party ministers in the cabinet should be newcomers.
However, it is learnt that Chief Minister Pinarayi Vijayan himself has put an end to this discussion. There is a consensus in the party that newcomers should be included in the cabinet. The central committee member held the discussion at the state secretariat with the aim of excluding Shailaja from the cabinet.