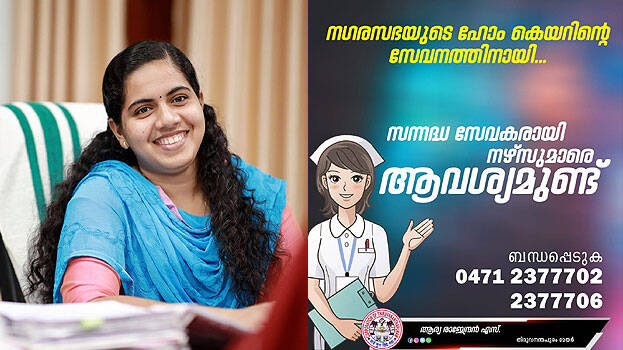 Social media has reacted harshly to Mayor Arya Rajendran, who said in a Facebook post that the Corporation needs nurses to volunteer for its homecare service. People have responded strongly through comments saying that it is shameful to ask nurses who work most of the time wearing PPE kits to volunteer at the risk of their own lives.
Many nurses have also commented under the post. They say that asking only nurses to volunteer is a serious discrimination and they should be considered as humans.
They point out that education to get to work as a nurse costs money and that the struggles of nurses for their rights have always been ignored. Many people are commenting through the comment box that nurses have been suffering from various forms of exploitation for years and it shouldn't happen again.