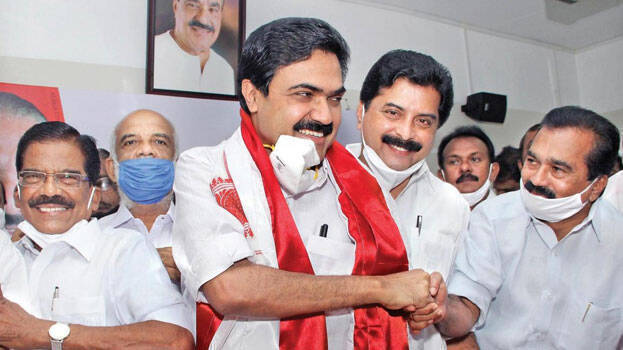 THIRUVANANTHAPURAM: The Kerala Congress led by Jose K Mani have demanded revenue and agriculture portfolios in the second Pinarayi Government. The party having five MLAs wants two ministers. Bilateral talks were held between the CPM and Kerala Congress over the ministerial berth and portfolios.
Meantime, the revenue and agriculture demanded by Kerala Congress are now in the hands of the CPI. They may not be willing to give up this. A decision will be taken only in the bilateral talks held between the CPM and the CPI.
If the two portfolios wanted are not obtained, then they are eyeing public works department. The department was in the hands of the CPM and G Sudhakaran had excelled as the minister. If the CPI does not concede, the CPM may hand over public works to Jose faction.
The Kerala Congress is seeking ministerial berths for Idukki MLA Roshy Augustine and Kanjirapilly MLA N Jayaraj. If only one berth is obtained, then Roshy may become the minister. Meantime, the demand for a minister for Kottayam, the party's stronghold, is strong.
The Kerala Congress will accept any direction on either a ministerial berth, chief whip or deputy speaker. If so, Roshy will become the minister and N Jayaraj, a post equal to cabinet rank.