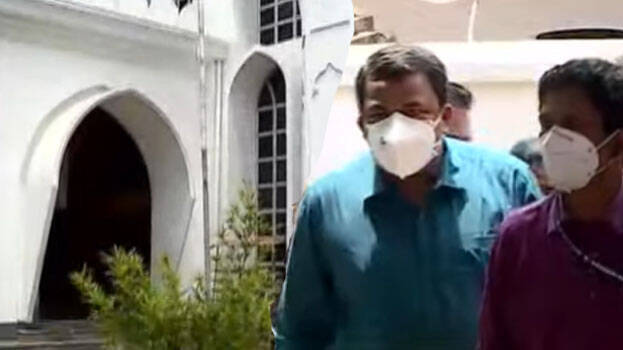 THRISSUR: The body of a housewife who died of Covid was brought for a bath before the burial without adhering to the protocol. Giving final bath to the body before cremation or burial is a ritual practised. The health workers who reached the spot took the ambulance which carried the body into custody. The incident happened at the MIC Juma Masjid in Thrissur.
Khadeeja, a native of Varavoor, died of the pandemic. Instead of burying the body as per Covid protocol, it was brought to the mosque. Health workers, who were informed about the preparations being made to bathe the body, stopped the action.
Her body will be cremated in the presence of police and health officials following Covid protocol. The health department said a case would be taken against Khadeeja's relatives and the mosque committee for violating the protocol. Thrissur district collector S Shanavas said strict action would be taken against the offenders. It is learned that a similar incident has taken place here before.