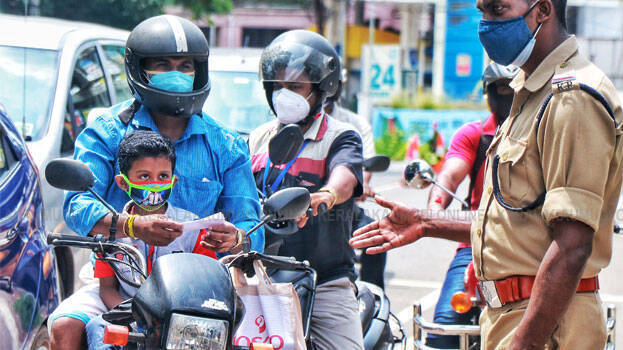 THIRUVANANTHAPURAM: With the surge in the daily number of cases and test positivity rates, the state has come under high surveillance. Yesterday the highest daily increase in cases, deaths and test positivity rates were recorded. Within 12 days, 745 people succumbed to the pandemic. With this, the state government is gearing up to further enhance the lockdown period.
The government has evaluated that the mini lockdowns and the weekly lockdowns have not produced the expected results. A decision on extending lockdown will be taken only in the final phase. In the press conference held yesterday, the chief minister also said that as we are in a lockdown now, there won't be any issues even if we extend it.
The transmission of the pandemic has reached beyond control in the districts of Thiruvananthapuram, Ernakulam, Thrissur, Kozhikode and Malappuram. The health department has issued special directions not to give oxygen cylinders to anybody without doctor's prescription. As strong winds and rains could lash across the state, the government has also asked hospitals to take necessary measures to avoid disruption of power.