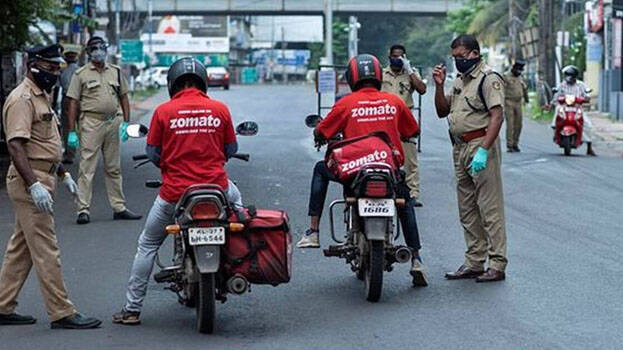 THIRUVANANTHAPURAM: In four districts of Kerala, including the capital, the state government has imposed a triple lockdown from Sunday onwards. Apart from Thiruvananthapuram, triple lockdown has also been imposed in Ernakulam, Thrissur and Malappuram districts.
Triple lockdown refers to further enhancing the existing lockdown regulations in the state. Earlier during the first phase of lockdown imposed in the state last year, the triple lockdown was imposed in the district of Kasargod, where a high test positivity rate and a large number of cases were reported.
Nobody from outside will be allowed to enter
Those from outside will not be allowed to enter into the districts where triple lockdown was imposed. Police personnel will ensure this.
Those who are tested positive must continue in their home
It will be ensured that covid patients will continue in their homes. It is done as a precautionary measure to avoid rapid spread. Those who were in contact with covid patients will be traced oust and lockdown will be imposed in areas where test positivity rates are higher.
Triple lockdown norms are mandatory
The difference between an ordinary lockdown and a triple lockdown is that essential services will be allowed during the ordinary lockdown. The essential services, shops, banks, ATMs will be allowed to function. Entrance will be allowed only through one area. The functioning of airports and other railway stations will not be prevented. The taxi services to these areas will be also allowed.
During the triple lockdown, people are not allowed to go outside their homes unless they have any emergencies. No other activities allowed in public places will be allowed to take place. Special technology will be put in place to nab lawbreakers.