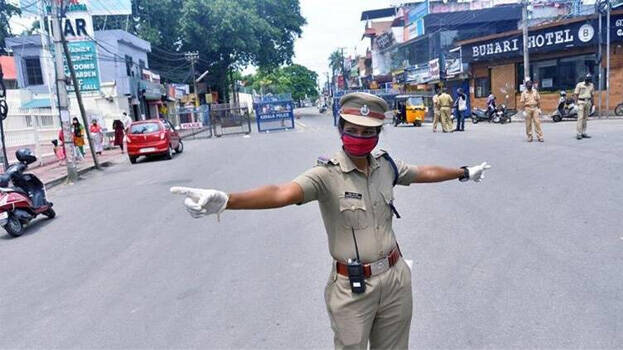 THIRUVANANTHAPURAM: Steps have been taken to tighten restrictions in Ernakulam, Thiruvananthapuram, Thrissur and Malappuram districts as the triple lockdown comes into effect from midnight today. Minor changes have been brought in the working hours of the banks in these districts from the earlier decision.
The banks in districts where triple lockdown has been imposed will function on Mondays, Wednesdays and Fridays. The banks should function with minimal number of employees within the stipulated time frame. It was earlier informed that banks in triple lockdown would work on Tuesdays and Fridays and co-operative banks on Mondays and Thursdays with less than ten employees.
In other districts, all banks will function on Mondays, Wednesdays and Fridays. The new decision comes as banks have to work together in all districts to facilitate banking transactions.
Distribution of milk and newspapers will be allowed till 8 am in districts with triple lockdown. Fish distribution will also be allowed within this time. It was earlier directed that newspaper and milk supply should be stopped before 6 am.