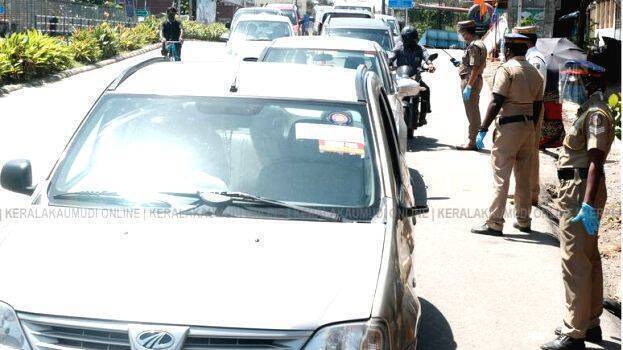 THIRUVANANTHAPURAM: The triple lockdown enforced to curb the spread of Covid-19 in four districts came into force in four districts. The triple lockdown has been imposed in Thiruvananthapuram, Ernakulam, Thrissur and Malappuram. Strict restrictions have been imposed. District borders have been closed. Only those having pass are permitted.
There are strict checking at the borders. In addition, urban and rural roads in four districts have been partially closed. Shops selling food items in Ernakulam will be closed today. Shops selling food items in Thiruvananthapuram and Malappuram can be opened till 2 pm.
In Malappuram, only one member of the family is allowed to step out of the house. Those going out should carry the ration card. Shops selling fruits and vegetables will be opened in Thrissur today. There will be no bakery, no grocery stores, fish and meat shops today.
Milk, newspaper and fish are permitted to be distributed till 8 am. It was earlier fixed till 6 am. Banks can function on Mondays, Wednesdays and Fridays. There will be only home delivery for food from hotels.