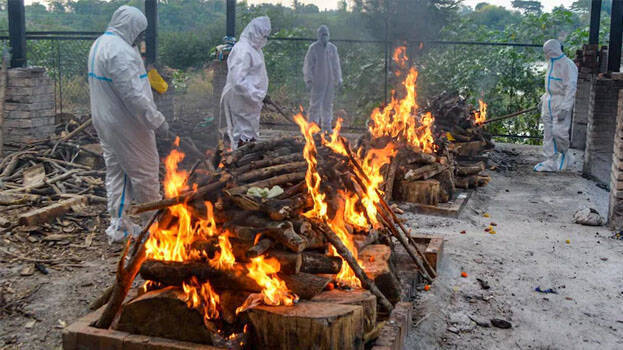 NEW YORK: Coronavirus cases rise unabated across the globe, with more than 163.16 million infected by the deadly contagion. While 141,459,424 have recovered, 3,383,005 have died so far. The US remains the worst-hit country with 33,695,883, followed by India, Brazil, France and Turkey.

Covid is ravaging Brazil, and, in a disturbing new trend that experts are trying to understand, it appears to be killing babies and small children at an unusually high rate. Since the start of the pandemic, more than 434,000 people are confirmed to have died of the deadly disease in the country. Among them, 832 were children aged 5 and under, according to the health ministry. The number is likely substantially larger because a lack of widespread testing means many cases go undiagnosed.
The United States will share 20 million more COVID-19 vaccine doses with other countries, taking the total number of such shots to 80 million, President Joe Biden said on Monday.

"Over the next six weeks, the United States of America will send 80 million doses overseas. That represents 13 per cent of the vaccines produced by the US by the end of June. This will be more vaccine doses than any country has actually shared to date, five times more than any other country. More than Russia and China, which have donated 15 million doses," Biden told reporters

Meanwhile, a quiet revolution has permeated global health circles. Authorities have come to accept what many researchers have argued for over a year: The coronavirus can spread through the air.

That new acceptance, by the World Health Organization and the U.S. Centers for Disease Control and Prevention, comes with concrete implications: Scientists are calling for ventilation systems to be overhauled like public water supplies were in the 1800s after fetid pipes were found to harbour cholera.

Cleaner indoor air won't just fight the pandemic, it will minimize the risk of catching flu and other respiratory infections that cost the U.S. more than $50 billion a year, researchers said in a study in the journal 'Science' on Friday. Avoiding these germs and their associated sickness and productivity losses would, therefore, offset the cost of upgrading ventilation and filtration in buildings.