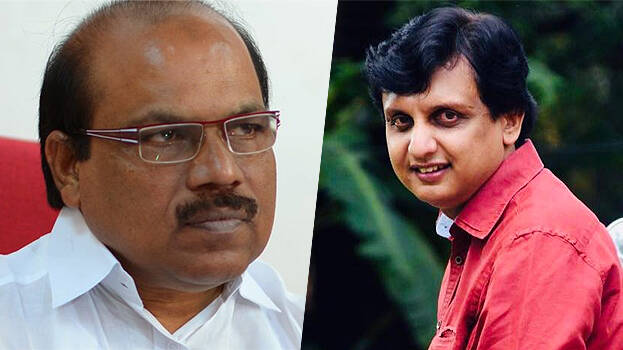 THIRUVANANTHAPURAM: CPM leader P Jayarajan protested against the headline in the Muslim League mouthpiece titled 'Vijayan family will rule Kerala'. "Mohammed Riyas became a leader not after he became the husband of Vijayan's daughter. He is a proven personality who has worked from the DYFI unit level. He was also a victim of police terror in several strikes", Jayarajan said. Jayarajan also wrote on Facebook that Riyas is not like the son of Ebrahim Kunju who was caught with evidence in a corruption case.
"Riyas is the DYFI All India president and a member of the party State Committee. In short, it is clear that he is not like Gafoor, who contested the Kalamassery seat in ladder symbol, or the Azhikode League candidate, who has communalism and corruption in his kitty", he added. Jayarajan says that the League newspaper gave such a headline in front of the readers who are convinced of all this.
"Other thing is about KK Shailaja. This community knows what they have been calling Shailaja Teacher for so long. Those who have criticized her in extremely vulgar language have now come to the scene with praise. People have not forgotten what the KPCC president insulted the teacher. The decision to have all new ministers was taken after a democratic debate. No party other than the CPM can take such a firm decision", Jayarajan said.
"Unlike the Congress / League leaders, the CPM leaders are not doing public service to become ministers or MLAs. It is the duty of every CPM worker to carry out the responsibilities entrusted to him by the party, both in the organizational and parliamentary spheres", he added.
"There is something EMS said when he came to power in '57. 'We do not have the experience of governing as ministers. But we have the experience of understanding the problems of the people and interacting with them. Similarly, all the appointed ministers who are newcomers have experience", Jayarajan said. Jayarajan says that they can use their experience to show good governance.