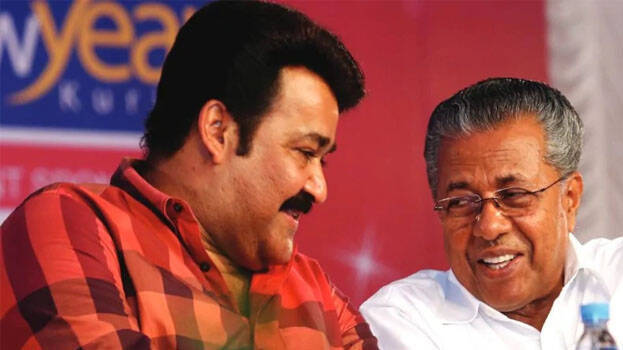 The second Pinarayi cabinet will be sworn in today. Actor Mohanlal revealed that he is surprised at one thing of Chief Minister Pinarayi Vijayan.

Mohanlal is in awe of the chief minister in terms of friendships. He said that there are three to four common friends between us. They are ordinary people who don't have anything to get done with Pinarayi. It is the same with Pinarayi also.
The actor said that he has no idea how they became his friends. They have no politics or any great influences. Comrade has nothing to do with the area in which they are involved. He has friends outside the country also. I know some of them, the actor said.
I have never seen someone so careful in choosing their friends. I have thought of asking him how he met them and how is still maintaining that relation. I wonder how he finds time for them. Has anyone ever thought of someone calling and saying, 'I am Vijayan, tell me what's going on?' Those friendships keep me close to him,' Mohanlal penned in an article.