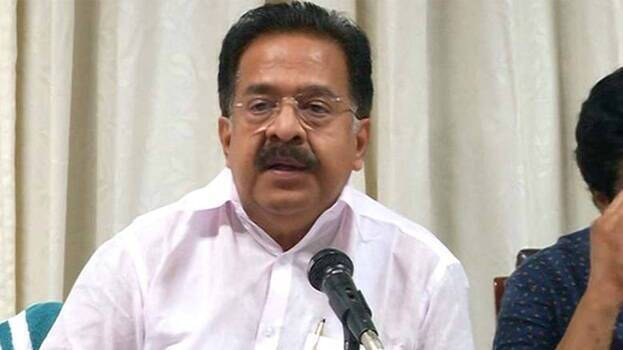 ALAPPUZHA: Ramesh Chennithala said that he is happy for having nominated V D Satheesan as the opposition leader. We all approve the decision of the Congress High Command. I hope Satheesan will be able to lead the Congress and the opposition forward strongly in this time of crisis. This is a very challenging time. It is a time for everyone to unite and strengthen the Congress and the UDF. My opinion is that there should be a joint effort for that, he told the media in Alappuzha.
Asked if he is sad in removing from the post without communicating with him earlier, Chennithala said it is no longer a topic of discussion. Such things are not to be discussed again. Our aim is to pave the way for the return of the Congress and the UDF in Kerala. For that it is important for all activists, leaders and people who love UDF to stand together, added Chennithala.
When asked how he evaluates his performance as the opposition leader, he said, 'Let the people evaluate that. It is of no use if I talk about it now. Mallikarjun Kharge called me yesterday morning to inform about the change of leadership,' he said.
When asked if there should be a generational change in the KPCC, Chennithala said the high command will decide all that and would abide whatever decision they take. Will give full support to Satheesan as opposition leader. Everyone will stand together and there is no dispute about that. If Congress national president Sonia Gandhi takes a decision, all Congressmen will abide by it and move forward together, he said.
'I have no disappointment. As an opposition leader have done everything the opposition can do. I am happy about that. Had done all things wished to do as the opposition leader,' he said.
My fight was against the Left Front government. It can be understood by listening to the response of the chief minister yesterday. I don't need any certificate of Pinarayi Vijayan. I made a move to uphold the interests of the democrats in Kerala and to expose the corruption of this government. That is my duty. I don't need the certificate of him. That fight will continue. When asked about the planned personal attack on social media, he said, 'No problem, it's still happening.'
When asked whether he personally wanted one more chance, he said never. I had decided to relinquish. It was then the leaders asked me continue to lead the UDF. I am not one going after posts and I don't need that, he said.