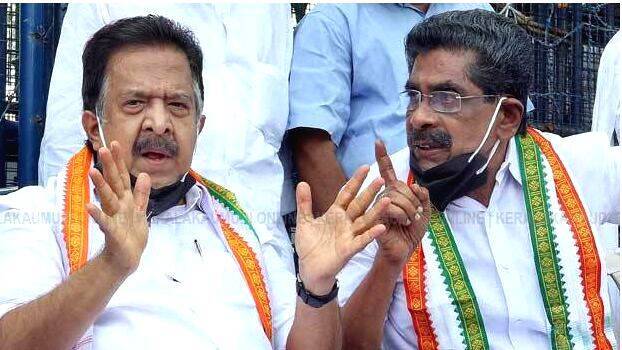 THIRUVANANTHAPURAM: A controversy has erupted within Congres over the letters sent by Ramesh Chennithala and KPCC President Mullappally Ramachandran to Congress president Sonia Gandhi. While Chennithala had written to Gandhi expressing his displeasure about how the new opposition leader was written was elected, Mullappally informed the Congress chief that he was helpless under the pressure of groups. He also informed his willingness to step down from the post of KPCC president.
Ramesh Chennithala has accused the High Command of keeping him in the dark while electing a new opposition leader. The revelation that Chennithala had pointed out that the decision to appoint Oommen Chandy's committee to oversee the elections had alienated Hindu votes sharpened the controversy. However, people close to Chennithala have dismissed this news. Oommen Chandy too came up stating that he does not think that Chennithala will make such an allegation.
Reports claimed that Chennithala felt that he was humiliated and expelled despite the support of the majority Congress MLAs. After electing the new opposition leader, Chennithala had spoken to Sonia Gandhi on the phone for more than 20 minutes. It must be noted that he has not opened up about the rumors circulating in the name of the letter.
Chennithala had told the Ashok Chavan committee that the main reason behind the failure was organizational weakness. With many criticising him for blaming the KPCC leadership, Chennithala later came out with a Facebook post praising Mullappally Ramachandran.
There are indications that the two groups are working together to prevent the High Command from appointing a new KPCC president. Earlier, Oommen Chandy and the A group had decided to support Chennithala as the opposition leader but to no avail.
The new KPCC president is expected to be decided soon. AICC General Secretary in charge of Kerala Tariq Anwar and three AICC secretaries are coming to Kerala in early June. The decision will be taken after their discussions.