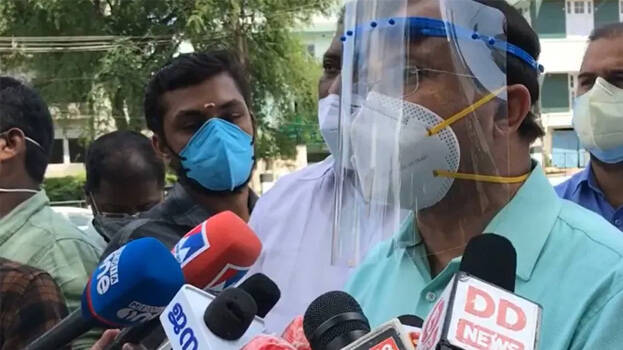 KAZHAKOOTTAM: The overenthusiasm shown by the CPM and the congress in the Lakshadweep issue is politically motivated, said Union Minister V Muraleedharan. He said the collector has clarified the development activities being taken in Lakshadweep. The minister said that he is not responding to the criticisms showered against Prithviraj for reacting on the issue.
Muraleedharan said the high court's verdict cancelling the 80:20 ratio in awarding scholarships should be accepted. Vote bank politics should end. The government should take the stand of giving due benefits to the Christian community as well. It is clear from the statement of the chief minister that this stand has been taken to protect the interests of the vote banks, he said.
Meantime, the union minister demanded that the minority scholarship judgement be implemented. It is wrong only a particular religion accepting the benefit. He said the government should see that everyone gets justice.