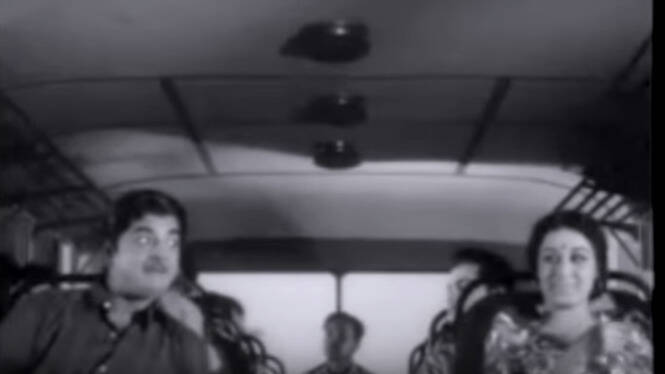 THIRUVANANTHAPURAM: CID Nazir and team went to court in Kannur deluxe to save the dignity of KSRTC! Yes, you read it right.
When Karnataka argued that Kerala could not use the name KSRTC, our corporation introduced Nazir, Bhasi and Sheela to avoid losing the acronym. Released on May 16, 1969, the superhit film Kannur Deluxe was shot mostly on a transport bus. The Kannur deluxe service, which was started in 1967, still runs today.
The Kerala Road Transport Corporation was formed on April 1, 1965. The Karnataka Corporation came to being on November 1, 1973. Prior to that, it was known as Mysore State Road Transport Corporation. Kerala has been arguing at the Trademark Registry Tribunal since 2014 to disprove Karnataka's case. Forming a corporation alone won't be enough to get the ownership of the name, you have to prove that it has been in operation since then. That is how the scenes of Kannur Deluxe became a piece of evidence.
At that time it was not customary to write KSRTC on the front of the bus but the emblem of the corporation would be displayed.
SL Puram Sadanandan wrote the screenplay for the AB Raj directed crime film.
Kerala presented not only cinema but also literature as evidence. Autobiographies and other articles by R Balakrishna Pillai and Lolappan Nambadan were translated and presented at court. Also, old artifacts were found, washed, cleaned and present as evidence. Records of gifts given to early pensioners were also produced.
The case was filed through Advocate VC George. Zonal Officer Sasidharan and Deputy Law Officer PN Hena collected the evidence. CG Pradeep Kumar was the nodal officer.
Aanavandi's case
KSRTC management objected a Youtuber using the name 'Aanavandi'. However, the opposition contended that it is a nickname and that KSRTC had no documents to claim it. That is how the name was registered and acquired.