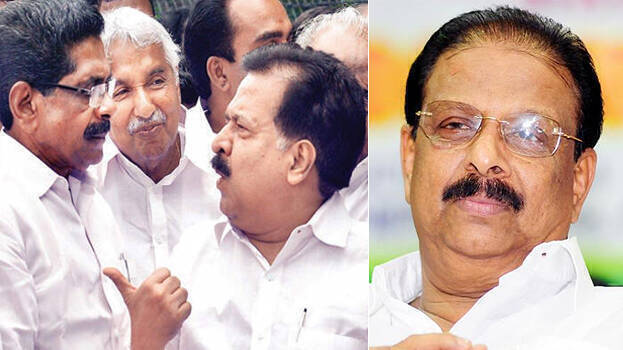 THIRUVANANTHAPURAM: UDF leaders on Tuesday welcomed K Sudhakaran's appointment as KPCC president. Mullappally Ramachandran, the former president who promised all support to the new president, responded that he was stepping down with joy. Mullappally also said that it gave him immense pleasure that he was able to lead the party to a resounding victory in the Lok Sabha elections.
Former opposition leader Ramesh Chennithala said that he wholeheartedly welcomes the high command's decision to appoint Sudhakaran as KPCC president. "Congrats to Sudhakaran. May he be able to lead the party strongly," Chennithala said.
Muslim League leader Kunhalikutty responded that his party was happy with the appointment of Sudhakaran as KPCC president. "This is a decision that will give new life to the party and the UDF. He is a very receptive leader who maintains very good relations with the party workers. The League will give all support to Sudhakaran," he said.
Former Chief Minister Oommen Chandy also welcomed the decision of the High Command. "I did not mention any name to the High Command. Things were not decided on a group basis. I am sure that Sudhakaran's visit will benefit the Congress and the UDF," he said.
VM Sudheeran said that Sudhakaran would be able to strengthen the Congress and move forward by upholding the interests of the party and the people beyond groups and personal interests. Sudheeran also extended his heartfelt congratulations to the new president. Thiruvanchoor Radhakrishnan visited Sudhakaran's house and greeted him. He opined that this was a time of change for the Congress in Kerala.