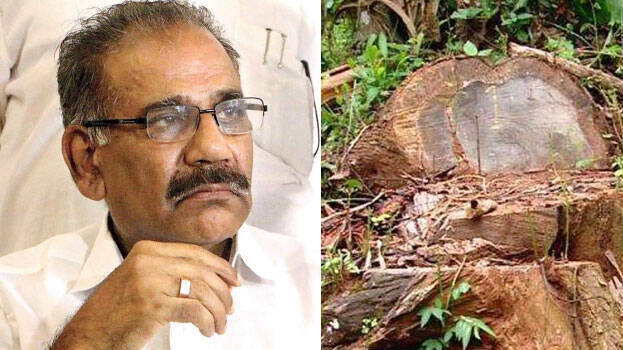 THIRUVANANTHAPURAM: There is a change in the investigation team in connection with the tree felling in Wayanad. Flying Squad DFO P Dhanesh Kumar has been removed from the team. It was Dhanesh who noticed the official lapse in the Muttil tree felling. Punalur DFO Baiju Krishnan will replace him.
Forest Minister A K Saseendran said that he is not aware of removing Dhanesh Kumar from the team and said will look into it. The forest department has no right to investigate about the money paid to the officials. If had the authority would investigate it. The minister said the centre has not sought an explanation on the incident.
Dhanesha was one of the five DFOs in the investigation team. Dhanesh was the investigating officer of Ernakulam and Thrissur. He has been directed to return to Kozhikode Flying Squad. It was Dhanesh who seized the trees in Nilambur felled from Thrissur, yesterday.