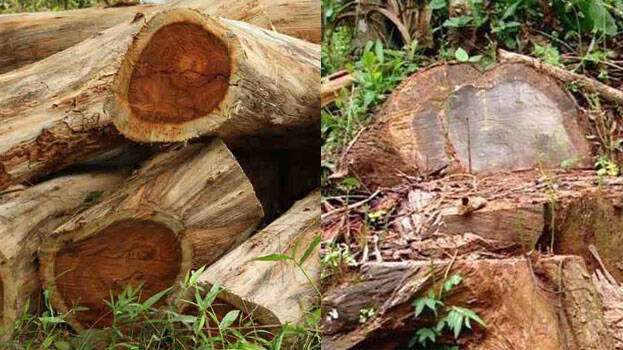 ​​​​​WAYANAD: Documents that prove that the government has rejected the district collector's repeated warnings on the Muttil tree felling case, is out. The copy of the letter sent by the collector to the government in the month of December is the public document that has come to light now. The collector had sent the letter to the land revenue commissioner. The collector had warned that misusing the government order rampant tree felling cases could occur in the district.
Meanwhile, it has also been revealed that even before the controversial government order in 2020 has come out, trees were chopped off in massive numbers with the silent support of the revenue department. In 2019, the revenue department has given the nod to chop off the trees in arable land near Cheetakal in Pathanamthitta district to facilitate rock mining. The Raani DFO has given a favourable report in this regard at that time.
Meanwhile, CPI holds the view that the forest and revenue ministers had not committed any mistake in the tree felling case. CPI has also informed CPM that E Chandrasekaran and K Raju have not committed any issue. CPI also made it clear that it had withdrawn the controversial order when the irregularities had surfaced and the lapses committed by the officials will be investigated.
CPI is deeply anguished over the statement made by the incumbent forest minister A K Saseendran. It is alleged that his statement could put CPI under the shade of suspicion.