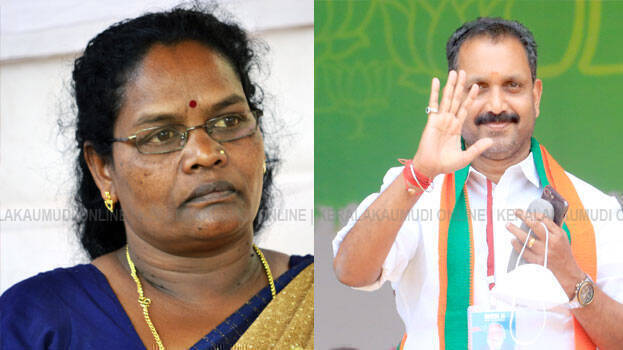 THIRUVANANTHAPURAM: A new audio clip has surfaced in connection with the allegations that CK Janu had received money from the BJP state president to return to the NDA. Praseetha has released a phone call made to her by K Surendran before he reached the hotel to meet CK Janu. In this audio clip, Surendran can be heard saying that Krishnadas should not know anything about the dealings with Janu.
The audio clip has a male voice and a female voice. Praseetha claimed that it was the voices of her and Surendran." I've kept everything ready in the bag and have been traveling with it since yesterday. I will come to meet at 9 am. CK Janu won't say this to Krishnadas, right?" the male voice said. Praseetha can be heard replying that Janu won't reveal this to anyone.

Praseetha alleged that Surendran had paid Rs 10 lakh to Janu to join the NDA. She also recorded an audio clip of a conversation that she had with Surendran.