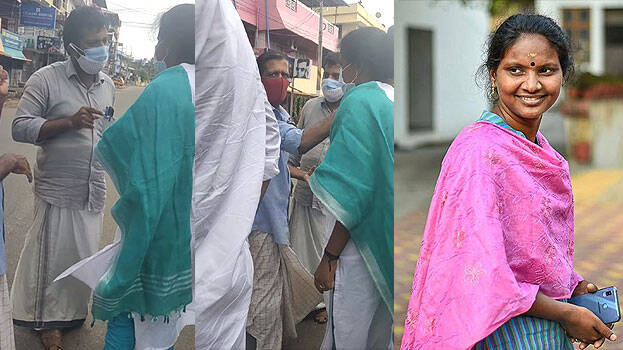 PALAKKAD: Alathur MP Ramya Haridas said that CPM activists had threatened to kill her. According to Remya Haridas, CPM members, including Nasar, a former Alathur panchayat president, came to stop her while she was talking to employment guarantee scheme workers. The MP lodged a complaint against eight people at a nearby police station and took to social media to explain the
incident.
Ramya Haridas also shared a video of the incident. She said that 8 CPM workers, including former panchayat president Nasar, threatened to kill her if she dared to step into the constituency again. The incident took place near Alathur police station on Sunday afternoon.
Ramya Haridas said that she was travelling in Alathur by car and was conversing with the Green Task Force members near the police station when the CPM workers tried to stop her and threatened her.