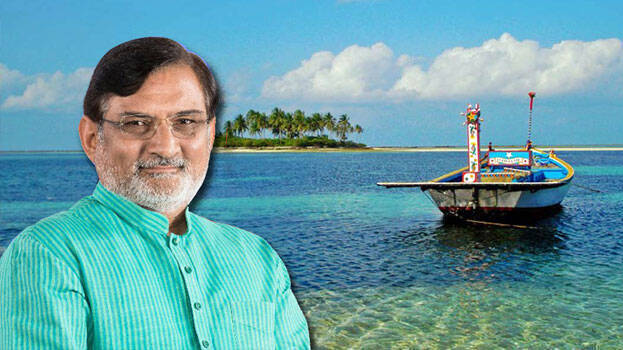 KOCHI: Administrator Praful Khoda Patel came forward justifying the controversial procedures of Lakshadweep. Only precautionary measures were taken in Lakshadweep, he explained. He said the laws would not be misused against the people.
Patel said Ramzan celebrations led to the increase in Covid-19 cases. The case against filmmaker Aisha Sultana is for her remarks against the central government. Kerala is behind the campaign against the administration of Lakshadweepa, alleged Patel.

There has been no development in the island for the past 73 years. Those opposing development are behind the present incidents. Liquor was permitted for the development of tourism. This should not be seen communally, he said.
Meantime, Praful Patel who was to reach Lakshadweep today, changed his route at the last minute. He had earlier decided to fly from Kochi to Lakshadweep after landing at Nedumbassery. However, his travel is now arranged in such a way to go directly to Lakshadweep without touching Kerala. He is on a five-day visit to Lakshadweep.

Patel has absconded, criticised T N Prathapan MLA.