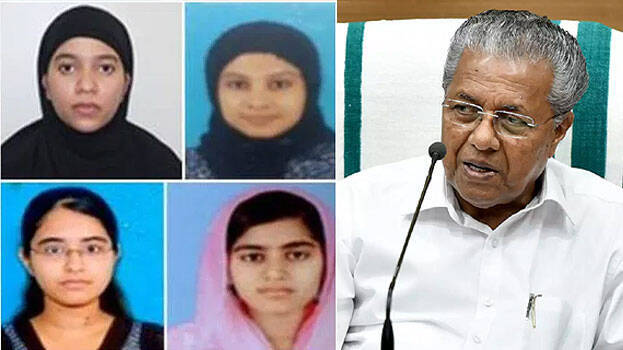 THIRUVANANTHAPURAM: Chief Minister Pinarayi Vijayan has said that it is up to the Central Government to take a stand on the issue of repatriation of those who have joined the Islamic State.
"This is a problem of our country. They need to take a stand as part of the country. Then we need to understand more about its problems," the CM told the media.
"They are in jail there. We need to know if they are ready to come here. Likewise, the opinion of the families should also be heard. In this way, a common stand should be taken. The state government has nothing special to do in this regard. It is up to the central government to take action. A stand should be taken after examining all these matters", the Chief Minister said.
Intelligence agencies say bringing back those who have joined the Islamic State militants to India is a security threat. There is evidence that women were trained to carry out suicide attacks.
The government's move is to take legal action if the matter goes to court. Keralites Sonia, Merin, Nimisha Fathima and Rafila are in the Afghan jail. The security agencies say bringing back these people, who worked with international fundamentalist forces, could create security problems. Therefore, the central government is of the view that they should not be brought back.