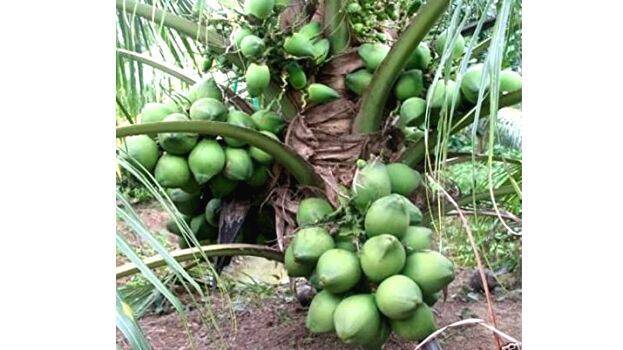 KASARGOD: 'Kerasree' has become the new star in Kerala, the land of coconuts. Kerasree, the coconut tree which surprised Chief Minister Pinarayi Vijayan at the Secretariat premises in Thiruvananthapuram, had its origin in Kasargod. It is a hybrid developed 30 years ago by the Pilicode Regional Agricultural Research Station.
Pinarayi Vijayan planted three saplings of Kerasree in 2016 at the Secretariat premises as part of the 100th anniversary of the Research Center. Kerasree is one of the six hybrids developed by the Pilicode Research Station in 1991 to cater to the interest of the farmers in planting dwarf hybrids of coconut trees. Kerasree was developed by crossing the West Coast tall variety and the Malayan Yellow Dwarf variety.
Kerasree Hybrid Dwarf Coconut is developed for wind-free areas. It can grow up to a height of five and a half feet. It is suitable for highland, midland and coastal areas. The average yield is 140 coconuts a year. One coconut yields 206 grams of dried coconut kernel with 66% oil content.