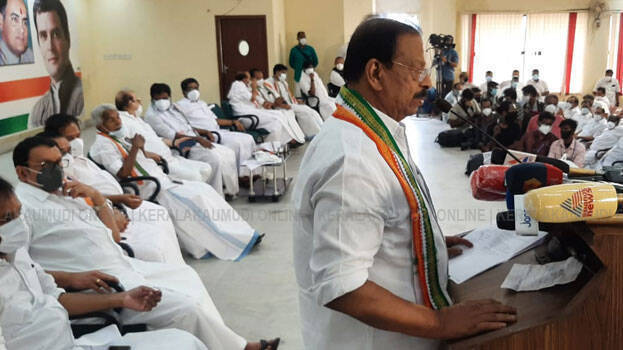 THIRUVANANTHAPURAM: KPCC chief K Sudhakaran MP soon after taking over as the new KPCC chief expressed confidence for the party to bounce back. He said will rise to the expectations of all and will bring the party back. He asked the hands of each and every party worker to produce the result the people expect. He asked congress leaders not to go after power and do hard work for five years for the party to return.
Sudhakaran said the country did not collapse because of the strength of the Congress. The leaders should work for the party at the local level without going after power. The party should come back by the time of parliamentary elections. Coming down heavily on the recent statement of the CPM, hinting that he is an extension of the RSS, Sudhakaran slammed Chief Minister Pinarayi Vijayan. Everyone knows that it's Pinarayi who has taken their help when he contested. Sudhakaran said that those who criticized the church and the temple are doing everything to get votes today.
Sudhakaran said a lot of changes are needed in the congress. He assured each and every one that he will see that through his acts will not create any damage to the party. If worked together after renouncing all posts, the party can be brought back soon.
The CPM is scared of the congress. The CPM also fears that the Congress will come back strongly. If tried to isolate and eliminate after sealing as BJP, nothing will happen. Pinarayi who rejected ideology to get votes has not grown to criticize us, he said.