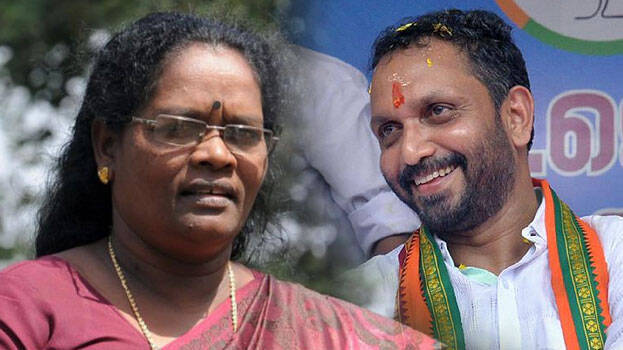 KALPETTA: Police have registered a case against BJP state president K Surendran for allegedly handing over money to CK Janu to contest in the election. CK Janu, who was the NDA BJP candidate in Sultan Bathery constituency, is also accused in the case. The police registered the case as per the directions of the Kalpetta court.
On Thursday, the Kalpetta First Class Judicial Magistrate's Court directed the Sultan Bathery station officer to file a case against Surendran. The move came after MSF state president PK Nawaz lodged a complaint.
It is alleged that K Surendran paid CK Janu to contest the elections as an NDA candidate. The telephone conversation revealed by JRP leader Praseetha Azhikode was leaked in connection with this. Subsequently, a former activist of Janu's party also alleged that they had taken money. Nawaz filed the complaint based on these allegations.