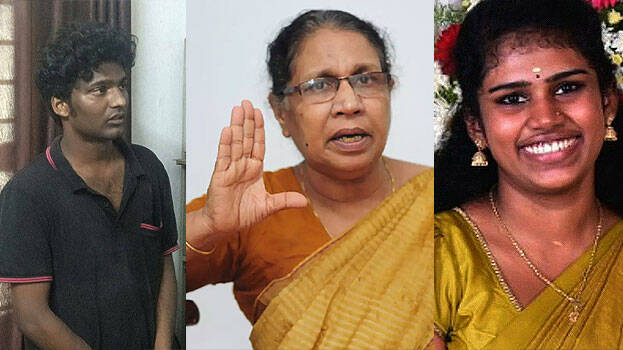 THIRUVANANTHAPURAM: The Women's Commission has criticized the police in the incident where a young woman was stabbed to death for refusing a love proposal in Perinthalmanna. MC Josephine, chairperson of the commission, said that the lack of vigilance from the police despite the earlier complaints is serious.
"It is illegal to let off those who harass for love proposal with a warning alone. The frequent occurrence of murder in the name of rejecting a love proposal shows the lack of vigilance of the police", MC Josephine criticized.
MC Josephine also said that in repeated complaints by parents of girls, especially when the accused are addicted to drugs and have a criminal background, it is illegal to simply warn the accused and let them go.
The incident where a young man stabbed a girl who refused a love proposal was among the news on Thursday. Drishya, a native of Eladu, was killed. She was 21 years old. Vineesh, the accused, has been taken into police custody. Drishya's sister was also stabbed during the attack. The injured sister is being treated at a private hospital.
Vineesh attacked after entering a room on the second floor of Drishya's house. The girls' father's shop was on fire yesterday. Police believe that the accused is behind this. The shop was set on fire at night. Vineesh entered the house and stabbed the girl around 8.30 am.