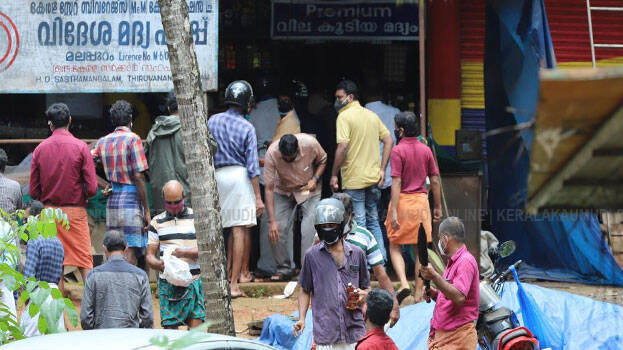 THIRUVANANTHAPURAM: Liquor worth Rs 72 crore was sold yesterday, the first day of liquor sales in the state after the lockdown. This is the figure for retail sales through the Beverages Corporation and the Consumerfed. The figure of how much liquor was sold in bars has not been obtained.

There were sales for Rs 64 crore through BEVCO outlets and Rs 8 crore through Consumer Fed. Tenkurisi in Palakkad witnessed the highest sales. Liquor was sold here for Rs 68 lakh. Liquor worth Rs 65 lakh was sold at the BEVCO outlet at Power House Road, Thiruvananthapuram.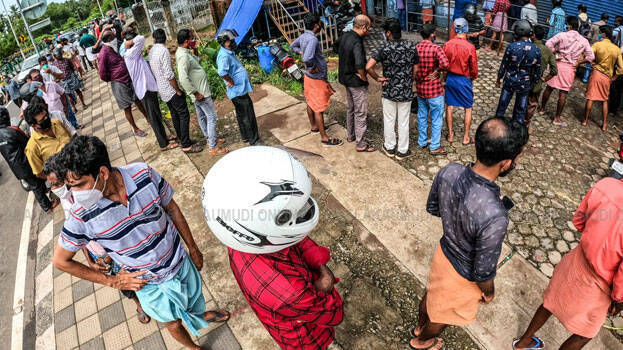 Liquor worth Rs 4 crore was sold in a single day through beverage outlets in Palakkad. This is three times the normal sales revenue. Sixteen of the total 23 outlets were opened.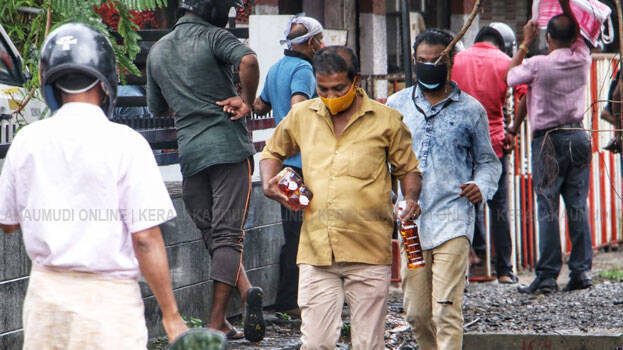 There were record sales at Consumerfed liquor stores. Sale of Rs 8 crore have taken place in a place where the normal sales are between Rs 6 to Rs 7 crore. Three of the 39 shops did not open due to Covid protocol. A highest sale was witnessed in the shop in Alappuzha. Liquor worth Rs 43.27 lakh was sold. Kozhikode is in the second place with 40.1 lakhs and Koyilandi stands third with 40 lakhs.