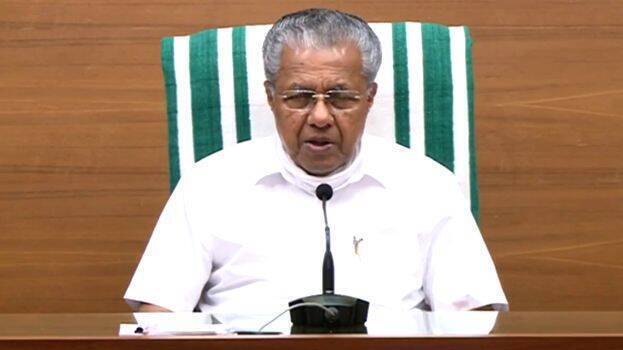 THIRUVANANTHAPURAM: Chief Minister Pinarayi Vijayan has warned that there is a possibility of a third wave of Covid in the state. He also said that the emergence of a variant more contagious virus than the Delta variant that caused the second wave cannot be ruled out.
"Though there is no such thing now, it is important to be extremely careful. Ours is not a society where we can be alone. There are people who come here. There are those who go from here and come back. Many people who come here with highly contagious virus can infect many others. It is said that this possibility should be taken seriously and that is why restrictions should be followed on a regular basis" the CM said.
The CM said that carelessness could create more problems. He also made it clear that people should adhere to restrictions and move forward without compromise.
At the same time, Delhi AIIMS Director Randeep Guleria said that with more people getting the vaccine, the third wave could be effectively controlled. The number of infected people may also decrease. Guleria said the immune system may also increase during the third wave.
Meanwhile, a news agency reported that experts shared differing views on how the third wave would affect children and those under 18 years of age. Twenty-six of the 40 experts that took part in the survey said children were at risk for the disease. Only 14 took a different stance. Thirty experts predicted that Covid would remain a public health problem in the country for another year.