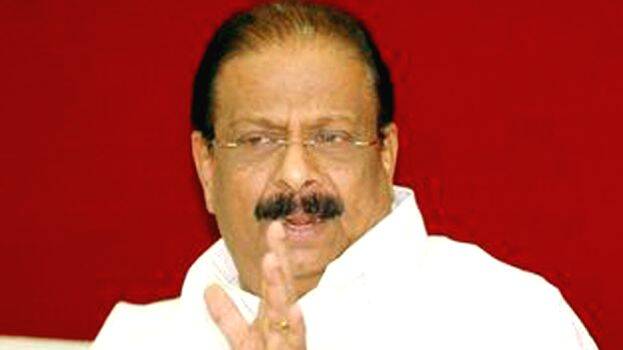 THIRUVANANTHAPURAM: The political atmosphere in Kerala has become unprecedented as KPCC President K Sudhakaran responded to the personal allegations made by Chief Minister Pinarayi Vijayan with harsh language and prominent leaders reacted from both sides.
At the same time, Sudhakaran clarified that in an interview with a weekly he never mentioned attacking the CM at Brennan College. Political Kerala is looking forward to the Chief Minister's reply on this.
Although the CPM's move is aimed only at Sudhakaran, the aim is to create a rift in the UDF. It is learned that the Chief Minister had replied the other day after discussing it inside the party. As a reply has already been given to Sudhakaran's misleading insult, there is no need to further linger on the topic and make Sudhakaran's image big. The UDF is trying to create the impression that the CPM is afraid of Sudhakaran. Their goal is to regain the strength they lost through the election defeat. The CPM is also trying to portray K Sudhakaran as having a criminal political background. That is why the Chief Minister recalled the Nalpadi Vasu murder case in Kannur, the allegations made by former DCC president P Ramakrishnan against Sudhakaran and the criticisms made by Mambaram Divakaran, another senior leader in the district, in an interview. Sudhakaran also alleged that the Chief Minister had a criminal background yesterday. He was in the company of Kandoth Gopi during press meet who said that Pinarayi had hacked him and also brought up an FIR to establish that Pinarayi was the first accused in the Vadikal Ramakrishnan murder case.

Sudhakaran issues challenge

1. Did you assault Pinarayi Vijayan?
I never said in the interview that I assaulted Pinarayi Vijayan. I told him some things off the record which he promised won't be published. It's not my fault that he included those.
2. Did you plot to kidnap children?
Chief Minister Vijayan alleged that a late friend of mine had told him that I had planned to kidnap CM's children. Why not say his name? Vijayan should have immediately informed the police, had something like this happened. This is not appropriate for the chair and dignity of a Chief Minister

3. Do you have a foreign currency deal?
It is the Chief Minister office that engaged in smuggling for four years? A woman with 10th pass qualification was paid a salary of Rs 3 lakh and was kept by his side for four years. He then says I'm a smuggler.
4. Do you have a connection with soil mafia?
I don't have any such links. He was caught with bullets and at the time Justice Sukumaran said he has mafia links.

5. Funding
My party will probe the allegations regarding Chirakkal Royal Schools Fund and Martyr's Welfare Fund,

6. Were you forced to walk naked in Brennan college?
It is all Pinarayi's nightmare. If any contemporary of mine verify this, I will quit politics. Divakaran and AK Balan studied together in 1971. Pinarayi and the problem with me was in 1967.