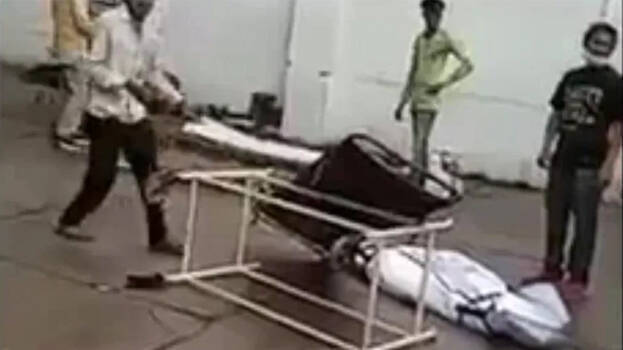 LUCKNOW: A video showing hospital staffs of the famous KGMU Hospital in Lucknow demanding money from the family of the dead for autopsy has gone viral. When the incident courted controversy, the hospital authorities denied the allegation of demanding money. The allegation is that the hospital staffs demanded Rs 3800 for the post mortem.
The video shows the staffs demanding money for the autopsy. However, the hospital authorities said those in the video were not their staffs and they demanded money for the cremation. The body was seen lying on the ground when money was demanded.

The video circulating on social media was shot by a viewer. Former IPS officer and social activist Nutan Thakur sought action against the accused after the incident stoked a controversy. KGMU spokesperson Sudhir Kumar said the hospital don't charge money for post-mortem and those seen in the video are not their staffs.
The patient's family have lodged a complaint with the hospital for negligence. The complaint to the district magistrate and the police commissioner mentioned that the dead was insulted.