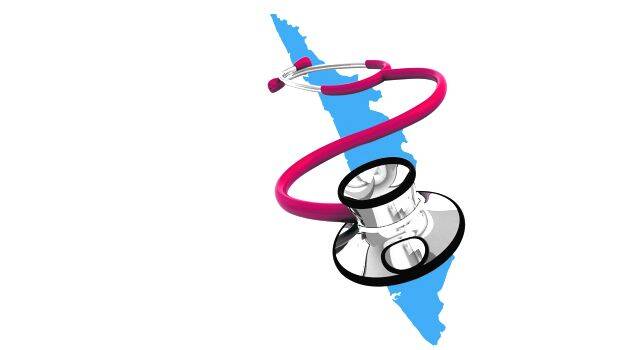 THIRUVANANTHAPURAM: State, district and local authorities are coming forward to expedite and streamline health care activities in the state. The primary goal is to effectively control infectious and lifestyle diseases in the Covid context.
The new reform, that will bring together the health care systems under one umbrella, will combine the existing public health laws and the Panchayat Raj Act. With this, the health system of the local bodies will also come under the Kerala Public Health Act.
Although an ordinance was issued in this regard during the last days of the first Pinarayi government, even preliminary discussions did not take place.
The bill to replace the ordinance may be introduced and passed in the next session of the Assembly.
State and district authorities will get the power to make a recommendation to the government or the district executive magistrate to declare a health emergency. These authorities will direct various departments and local authorities in public health matters. The decision of the government will be final in case of a dispute.
In the field of public health, the Travancore-Kochi Public Health Act of 1955 was applicable to the central and southern districts while the Madras Public Health Act of 1939 was applicable to the Malabar districts. The merger of the two laws with the Kerala Panchayat Raj-Municipality Act, 1994 comes against the backdrop of the need for a state-wide public health policy in the event of an emergency created by Covid.
State Authority
The Director of the State Health Department will be the authority.
There will be advisory committees under the authority. These advisory committees will provide expert advice, provide assistance, and coordinate action between different departments in emergencies.
Representatives of various departments should be included in the advisory committee.

District Authority
The District Medical Officer will be the district authority.
Local Authority
Health Officers in local self-government institutions

What the authorities need to do
Prepare an action plan based on health statistics reports
The state authority should issue guidelines for district and local authorities
Collect information from government and private health care systems
Government assistance can be sought for facilities to deal with health emergencies
The state authority should prepare guidelines for the prevention and control of communicable diseases
Temporary medical officers may be appointed in exceptional circumstances
District authorities will oversee the health systems in the district
Compensation may be charged for actions that are harmful to health
Local authorities can inspect food and water and issue certificates.