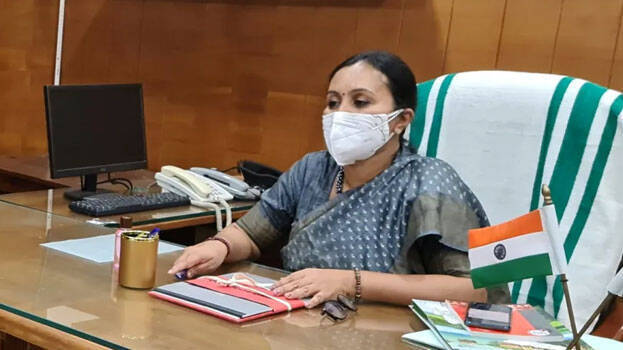 THIRUVANANTHAPURAM: Health Minister Veena George said the first dose of vaccine has been given to more than a crore people in the state. So far, 1,00,69,673 people have been vaccinated. 26,89,731 people took two doses of the vaccine. The minister said a total of 1,27,59,404 doses of first and second doses were given.
Ernakulam district comes first in giving first dose of vaccine to 12,33,315 people and Thiruvananthapuram second in giving first dose of vaccine to 11,95,303 people. More than ten lakh doses of vaccine were given to Thiruvananthapuram, Ernakulam, Thrissur, Malappuram and Kozhikode. The minister lauded the vaccine team for not wasting a single drop.
Women received more vaccines than men. 51,99,069 women and 48,68,860 men received the vaccine. 1,16,41,451 doses of Covishield vaccine and 11,17,931 doses of Covaxin were taken. 22,68,228 people between the ages of 18 and 44, 37,94,936 between the age group of 45 and 60 and 39,93,967 above 60 were vaccinated.
The state has so far received 1,24,01,800 doses of vaccine. However, it is through our experienced nurses that we have been able to vaccinate even more people using the available extra dose of the vaccine. The minister pointed out that our work gained national attention when even some other states wasted the vaccine obtained.
An action plan to vaccinate two to two and a half lakh people daily in the state was formed. The state was able to achieve that goal in a short period of time. 2.62 lakh doses of vaccine were given on Monday and 2.30 lakh doses on Tuesday. She added that the aim is to vaccinate more people as per the availability of the vaccine.