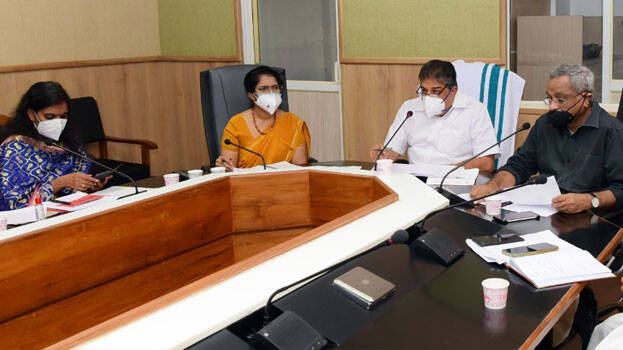 THIRUVANANTHAPURAM: Minister Saji Cheriyan said that a comprehensive film policy will be formulated for the upliftment and growth of the film industry and for the welfare of those working in connection with it. The announcement was made during a meeting with representatives of 12 organizations in the field of cinema and television.

Participants raised various issues and suggestions in the field of cinema. The government is closely monitoring the crisis created in the film industry by the Covid-induced lockdown. Special priority will be given to the revival of this sector and the welfare of the workers.

Representatives of Kerala Film Chamber of Commerce, Kerala Film Producers Association, FEFKA, AMMA, FEUOK, MACTA, Distributors Association, WICC, ATMA, Kerala Exhibitors Association, Kerala Exhibitors Federation, FFISICO, KSFDC and KSCAWFB, and Chalachitra Academy took part.
By setting up a modern film city at Chithranjali in Thiruvananthapuram and a modern studio in Kochi, the government is aiming for a qualitative change in the film production technology of the state. Malayalam cinema is a field of excellent professionals and unique talents. These factors need to be utilized most effectively.
The meeting was attended by Department of Culture Principal Secretary Mrs. Rani George IAS, N Maya IFS-Film Development Corporation MD, Chairman Shaji N Karun, Chairman, Chalachithra Academy Chairman Kamal, representatives of various organizations and officials.