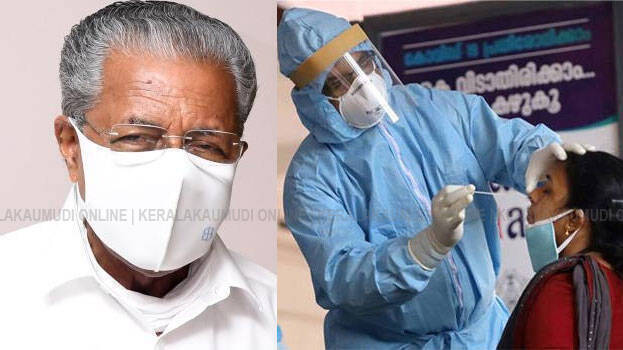 THIRUVANANTHAPURAM: When number of Covid patients in other states is declining day by day, Kerala is a bit concerned. The health department has not yet been able to reduce the test positivity rate as expected. With this, the government has no choice but to tighten restrictions. The ordinary people don't know what to do with it.

At the beginning of the second wave, the spread of the disease subsided in all the states where the patients were more. Kerala is ahead of other states in the average number of patients per week. Kerala currently ranks eighth in Covid deaths.
The average number of patients per week is as follows: Kerala-12109, Maharashtra-8767, Tamil Nadu-4189 and Karnataka-2755. In short, one fifth of the total patients in the country are in Kerala. Health experts estimate that the transmission of the disease in homes is about 100 percent. Restrictions on alternate days have also been criticized for causing congestion in public places and shops.
While the confirmation rate in the country is only 3.1, in Kerala it is above ten. Of the four and a half lakh people under treatment in the country, one lakh is here. If one member of the family is affected by Covid, everyone becomes positive and that is the scene in Kerala. This is due to the fact that despite the declining number of patients, people infected with the virus are not being evicted from their homes.
Experts advise extreme caution as the number of people at risk is high. Experts also assess high daily disease as an indication for a third wave. The central team visiting Kerala has directed the government to be vigilant in locating and monitoring those on the contact list.