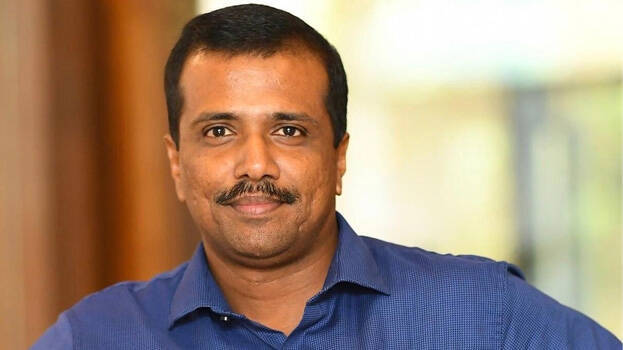 This article is based on the news that a national award-winning superstar movie in Malayalam, is going to have an exclusive run in theatres for three weeks from the day it is released–presumably during Onam this year - just because the filmdom requires crowds to return to theatres with this movie which apparently has a huge "title value" owing to the national award and its super-star crew.
At a time when governments all over the world are trying to contain crowds and avoid scenarios where people gather, restrict the attendance of even once-in-a-life-time events such as marriages, all because of Covid-19, a group of people in the film fraternity in the most literate state in India are trying to formulate means by which they can draw huge crowds into a movie hall - in fact into all of them in Kerala. How more alarming and sinful can that be?
The crew of that movie or the film organisations in Kerala have dared to attempt such a feat only because they know for sure that all that they need to lure the so-called educated populace back to theatres is just a superstar movie. They know for sure that the announcement of such a movie and its exclusive run for three continuous weeks is more than enough for the hyper-responsive, over-enthusiastic populace in Kerala to flock the theatres disregarding Covid regulations and any other ensuing catastrophe. Such gross under-valuing of the Keralite commonality by the film fraternity is not unreasonable as the populace has (unfortunately) proven them right over the ages.
They saw it for themselves when theatres re-opened in Kerala in January and a couple of Malayalam and Tamil movies were released to much fan-celebrations, upto and including educated men and women cutting cakes in front of cinemas to laud the hero. In such a part of the world, isn't it normal on their part to under-estimate the commonality, even more?
A senior talented actor bestowed with a civilian award, who should technically be more responsible to the state in this pandemic scenario where people are dying around him, and who should personally see to it that he supports the government in fighting Covid in his field of activity, has encouraged and ensured the release of two of his flicks mandatorily in theatres, in February this year, apparently, owing to pressure from the exhibitors and the directors. Whatever be the reason, we cannot blame him wholly because, on the other side I have also seen professionals including those fighting Covid, going to theatres with family to watch one of those movies soon after it was released, claiming themselves to be "theatre-starved" for almost a year by then. So ultimately who is to be blamed if film organisations in the state throw a bone such as an "exclusive run for a movie" at the educated populace who is just waiting to fly by and nab it?
In the Western world, the compliance of the people to the well monitored planned lockdowns and later the mass vaccination strategies put forth by the State have enabled the populace to get back to normalcy. I do not wish to lengthen the article by citing examples: but there are aplenty. It is at that time that the ever-glorified, seemingly literate populace in Kerala is waiting impatiently for a movie to release for its "theatre-experience" and apparently crowd the theatres and further worsen the existing situation. It becomes even more dreadful when one understands that such foolhardiness is just for a few hours of entertainment that could easily be postponed.
It is quite disappointing that amidst so many people dying from Covid, a large majority of people in Kerala still do not realise that -
1. Any movie, however big its so-called "title value" is, is just a means of entertainment, and that it does not/need not/should not carry so much of importance in our lives to the extent of us risking our own lives watching it in an air-conditioned, enclosed auditorium where the spread of the virus is possibly more.
2. Any religious or cultural festival is just a festival, a means to rejoice, which, if we stay safe and alive after Covid, can be celebrated for many years later.
It is largely paradoxical that such people who crowd theatres for a movie or gather elsewhere and thereby become the reason for the spread of Covid or get infected with Covid, later come to the Covid hospital and attack doctors and nurses out of resentment when their patient eventually happens to die of complications. So why can't they shun such unnecessary gatherings, not become a reason for the spread of Covid, not get infected themselves and thereby not spawn a reason to show up at the Covid hospital in the first place?
At a time when
1. all movies, big or small, are available eventually on OTT platforms
2. e-commerce platforms from Amazon to the local supermarket WhatsApp group deliver all essential goods, including grocery to your doorstep
3. food delivery gentlemen from Swiggy and Zomato flutter around all nook and corner of our premises to deliver the food of your choice to the doorstep
4. payments to any service, facility or individuals can be made via the online payment gateways or through UPI, staying safe at home and celebrating Onam and simultaneously treating yourself to a new movie in the comfort and safety of your home is possible.
If each individual in Kerala decides for themselves that he/she will do nothing that might further worsen the spread of Covid in Kerala - like - I will not go to the cinema theatres for at least another year, I will not go to clubs, pubs, eat outs or resorts for at least another year irrespective of whatever is open and that I will not be a part of, or call for, gatherings of any sort (including family gatherings) for at least another year, Kerala will fare better fighting Covid, than with any other existing (Government enforced) restrictions.
Dr Anoop Prathapan
Asst Surgeon, General Hospital
Thiruvananthapuram 695 035
anoop.prathapan@gmail.com