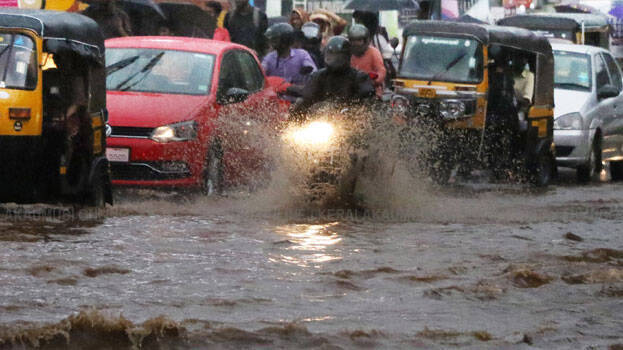 THIRUVANATHAPURAM: The meteorological department has predicted heavy rains in the state in the next three hours. Orange alert has been sounded in Idukki and yellow alert in 11 districts. The alert has been issued in all districts except Thiruvananthapuram and Alappuzha. Idukki is likely to receive heavy or very heavy rains.
Districts where yellow alert has been declared have forecast 64.5 mm to 115.5 mm of rain in 24 hours. It has been indicated that the reason for the winds and heavy rains that lashed central Kerala is the light cloudburst witnessed this morning. Ernakulam, Idukki and Pathanamthitta districts were the worst hit by the winds and rain.
Thunderstorms unlikely to form during the normal monsoon season, formed and strong winds blew from them. Following that, strong winds hit the hilly and coastal areas, said the meteorological department.
Fishing has been banned off the coast of Kerala till Friday. The National Oceanic and Atmospheric Administration (NOAA) warned of strong winds of up to 65 kilometers per hour and waves of up to four meters. Authorities said heavy rains and rough seas are expected for the next two to three days.
The wind has caused severe damages in Ernakulam. There was heavy rain till early this morning. The damage was caused by the strong winds that accompanied it. Heavy damage was reported in Paravur Thathappally, Vypin and Mazhavannur in the eastern part of Ernakulam. Trees fell on top of the house. The roofs flew. Houses have been partially or completely destroyed.