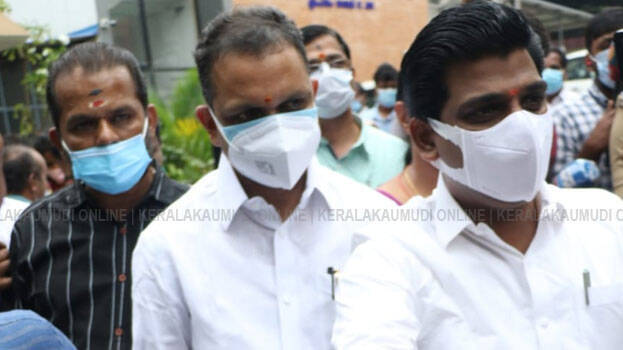 THRISSUR: BJP state chief K Surendran appeared before the investigation team for interrogation in the Kodakara hawala heist case. He arrived at the Thrissur Police Club for questioning. The probe team expect to get information related to the case from Surendran. The investigation has reached its final stage.
Surendran who left the hotel for the interrogation went straight to the party office and from there reached the police club. It is heard that the questioning will last for an hour. Security has been beefed up in Thrissur as part of the interrogation. Many passages have been blocked by barricades. The city is under heavy police guard.
Surendran who expressed solidarity for governor's fasting accused the government of threatening the traders. The action of threatening them was not correct. Will help the traders if they decide to open shops. The Kodakara case is a move to disgrace the party. The police are not investigating whom all the accused called instead are examining whom all the complainant called. All these are strange, Surendran told the media before appearing for the interrogation.
Surendra was first given a notice to appear on July 6 but he informed them that he could not appear due to his busy schedule. A second notice was later issued on July 7.