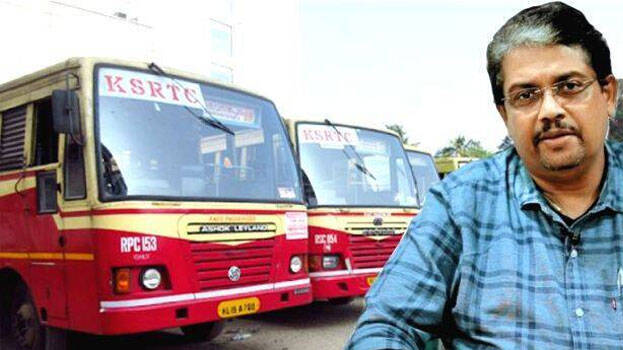 THIRUVANANTHAPURAM: A bus conductor has protested against the violation of Covid protocol in the Jnnurm bus service from the Thiruvananthapuram City depot. The reason for the protest was the absence of the bell on the bus. The driver expressed his emotional protest by posting a video on social media. The video went on to become viral in groups of KSRTC employees within no time. Following the controversy, various KSRTC unions came out in support of the conductor.
It is alleged that the absence of the bell on the bus was a blatant violation of the Covid protocol issued by the Managing Director of KSRTC. The conductor had earlier informed the depot engineer that there was no bell on the bus. But it is alleged that the engineer was not willing to take any action.
In the video, the conductor says that if he dies due to Covid, the authorities should not harass his children by giving them jobs. The conductor was on duty without wearing a mask to protest against the absence of the bell.
Following the controversy, an audio clip of KSRTC managing director Biju Prabhakar talking to a trade union leader was released. In the audio clip, Biju Prabhakar can be heard criticizing the mechanical engineers of KSRTC in harsh language.