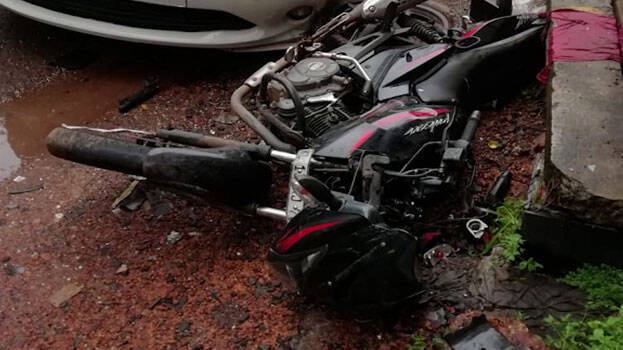 KANNUR: Rameez, friend of Arjun Ayangi, has been killed in a car accident. The bike driven by Rameez collided with a car. He died while undergoing treatment for serious injuries he sustained in the accident at Azhikode last night.
The accident happened when he was returning after dropping his mother at their relative's house. The bike he drove was owned by Arjun Ayangi. The customs had asked Rameez to appear on July 27 for interrogation in the gold smuggling.
Although he was asked to appear the other day, he didn't turn up. Following that, the customs had asked him to appear on the 27th. The customs had also asked Arjun Ayangi's friend Pranav to appear for the interrogation along with Rameez. The customs had earlier raided Rameez' house.
It is heard that Arjun Ayangi's accomplices were in the car. The Valapattanam police are conducting a detailed investigation into the incident. The death of Rameez is at a time when more evidences are sought against Ayangi.