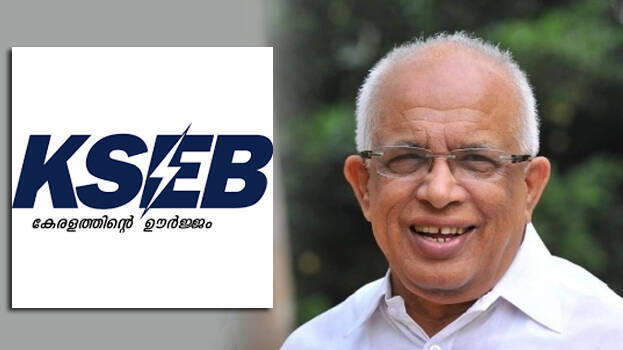 THIRUVANANTHAPURAM: Minister K Krishnankutty said that the power tariff in the state will have to be reduced soon. "If the amendment to the Electricity Act is passed in the current Parliament session, big monopolies will enter the power supply sector. They might be willing to provide electricity at a lower cost. KSEB will have to reduce rates to face the tough competition that will ensue," the minister said while talking to Kaumudy TV's 'Straight Line' program. The minister said that such matters were being discussed.
"The government's policy is to use hydropower and solar power to provide electricity at a lower cost. It is also considering providing low-cost electricity to attract industries. Seventy percent of what is needed now is bought from outside. Six of the 20 hydropower projects under construction will be completed soon. The case of Athirappilly is not being discussed at present. The construction of the second plant in Idukki will start soon. Rooftop solar project and KUSUM solar project in collaboration with the central government will be activated," the minister said. He also pointed out that the government is considering setting up a solar mission for solar power.
"The Electricity Board will face a serious challenge if the Central Electricity Amendment Act is passed. The board currently has 28,000 employees in the distribution sector and their future will be in crisis. The state government has written to the Center asking it not to take a hard stand on the issue," he added.