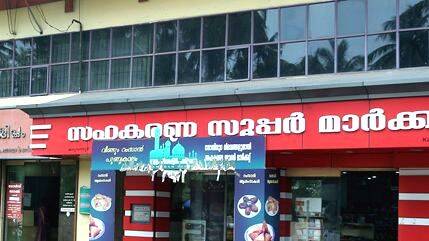 THIRUVANANTHAPURAM: The party leadership is in a tight spot following the situation created by the fraud of crores under the CPM governing council in Karuvannur Service Co-operative Bank. Despite the complaint that the party was aware of the scam at the outset, the then minister AC Moidheen attended the inauguration of the supermarkets of the accused's wives, which tightened the noose. Moidheen explained that he had participated as a minister and a politician and that none of the accused were his relatives.
In the wake of the Karuvannur scam, the state secretariat has directed all CPM-ruled co-operatives to ensure scrutiny and vigilance at the party level. It also directed the government to take strict action on complaints from districts.
Recognizing the crisis faced by the CPM, the UDF has stepped up its offensive. It is also a fallen weapon for the BJP, which has already raised accusations of money laundering through co-operatives. The UDF criticizes the CPM for paving the way for the Modi government, which formed the Ministry of Co-operation and appointed Amit Shah, to intervene in states like Kerala.
Karuvannur Bank was involved in a scam worth over Rs 300 crore. When the complaint was raised, the party leadership, which had entrusted CPM state committee member PK Biju with the task of investigation, cannot say they did not know the matter in advance.
The irregularities first surfaced in 2017. In the first Pinarayi cabinet, the co-operation department was headed by AC Moideen, a senior state committee member from Thrissur and a former district secretary. He has also been criticized for not being careful to intervene when complaints are raised. Meanwhile, new allegations were leveled against him yesterday. The district secretariat, which is attended by senior CPM state secretariat member Baby John and central committee member Minister K Radhakrishnan, has been reluctant to intervene despite complaints. There is talk in the CPM that the scale of the scam could have been reduced if it had been stopped early.
The Chief Minister is also dissatisfied with the controversy that erupted two months after the second Pinarayi government came to power with a resounding majority. He is known to have the impression that the party is on the defensive in public.
The BJP leadership, which was blamed for the Kodakara money laundering case, is trying to retaliate against the CPM by using the Karuvannur bank scam as a weapon. The Karuvannur crisis posed a serious challenge to the CPM, which assessed that the BJP could be exposed through the Kodakara case.